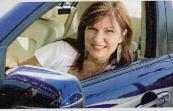 For Appointments
,
CALL:
949-933-5834


Judi Lowenthal
Mobile Notary Public
Certified Loan Signing Agent

Bonded & Insured
Professional & Ethical
Experienced & Reliable



"Judi gets five stars across the board as she is a
real professional, prompt, prepared and fully
reliable. As a RE Professional I have used
notaries for 45 years, Judi gets my vote as the
most professional I have had the privilege to
work with."
- Al M.


" Judi, we appreciate your attention to detail,
promptness and kindness. You are a true pro!
The attorney with whom I work is so thankful – it
was a big relief to him that you knew what you
were doing."
- Joanne McClelland, Allen Matkins... LLP


"THANK YOU for going above and beyond in
ensuring a smooth signing with my clients. Your
professionalism and personalized service are
rare and wonderful qualities in today's business
world. I know I can trust you with my clients, and
for that I will use you for every possible
transaction. I truly do appreciate your attitude
and work ethic."
- Amy Young, Wells Fargo Home Mortgage


"Judi, thanks for all your help. There are a lot of
professionals in the commercial real estate
business who know what they are doing, and are
good at it. Then, there are a few who rise above
the crowd. I would put you in the latter category.
It gave me great comfort to know that my client
was in good hands, given that we have zero
margin for error. I appreciate the extra effort you
gave and your enthusiasm."
- Richard Perry, BPI Investments LLC


"Judi, we appreciate your true professionalism.
Never have we met someone who is so
dedicated to providing her clients the finest
service possible. You are a credit to your
profession. Looking forward to a long and
mutually beneficial relationship for both of us."
- Bill & Carrie Weeks

"Judi is the best mobile notary ever. Her service
is impeccable! Her diligence in getting legal
documents signed was above and beyond the
call of duty. As an attorney, I recommend her to
anyone in need of a mobile notary."
- Bob Dewberry, Lawyer

"
Judi provided excellent service. I called her on
short-notice for a signing. She greeted my call
with friendly enthusiasm. She arrived at our
office in make it from Newport Beach to Orange
in half the time she promised! Her travel fee is
remarkably reasonable. .What impressed me
most about Judi is that she is up to date on the
ever-changing notarial laws. She is efficient and
knows how to take short-cuts to speed up a
signing without sacrificing accuracy. We will call
Judi before any other notary."

- Janelle Hopkins, CEO, Digital Media Resources



"Judi is the kind of service provider that other
professionals should emulate. She provides an
excellent service in her own right, and she takes
it to the next level by helping the client find
solutions to related problems. I needed to have
documents notarized and then taken to county
and state offices in Santa Ana and L.A, where the
documents could be processed in real time. Judi
helped me find a courier service that handled the
tricky tasks. I wouldn't even think of calling
anyone else for notary services."

- Michael Oswald, COO, The General Counsel, LLC



"I have hired Judi to provide notary services for
my company on many occasions. She always
manages to fit us into her schedule, even when I
have called at the very last minute. She is
extremely personable, and people at my
company feel very comfortable working with her.
Highly recommended!"

- Deanna Brown



"I broke my foot and was unable to drive
anywhere to get my paperwork notarized. I
called Judi, she picked up right away, told me
she'd be right over, and was at my house within
the hour! It was late (a little after 8:30pm) and I
didn't think I'd find anyone willing to come out
late like that. She was awesome. Even my puppy
loved her. Haha! Will definitely be using her
service again."

-Morgan W.


"I'd like to thank and acknowledge what Judi did
for us today. During her notary service, she
noticed that one of the property Deeds was
missing, and the other two Deeds had the wrong
owner address and the wrong mailing address.
She then called the company to have the
problem for us. Judi's effort saved us a lot of
headaches down the road."

- Henry C.



N
EWPORT
B
EACH
M
OBILE
N
OTARY
S
ERVICES

Serving ALL of California Since 2003

~ Available 24/7 ~ Short Notice ~ Last Minute ~

Orange County's Best Mobile Notary Service

"Known to Be... Since 2003"
©

© 2003-20
20
Newport Beach Mobile Notary Services. All rights reserved.

All website TEXT, design, graphics, and the arrangement thereof is copyrighted material © Newport Beach
Mobile Notary Services 2003 - 20
20
. All RIGHTS RESERVED. Use of materials on this website, including
reproduction, modification, of all or any part thereof, without the prior written permission of Newport Beach
Mobile Notary Services, is STRICTLY PROHIBITED.