Name:

Email Address:

Cell Phone Number:

Other Phone Number:

City You Reside In:

Years of Experience:

Cities You Travel To:

Days/Times Available:

Languages Spoken:
(Other than English)

Commission Expires:

Additional Comments:

THANK YOU!


N
EWPORT
B
EACH
M
OBILE
N
OTARY
S
ERVICES

Serving ALL of California Since 2003

~ Available 24/7 ~ Short Notice ~ Last Minute ~

I
MPORTANT MESSAGE
: Please be aware that it is against the law (plagiarism) to
copy any portion of this website, including all text, design & graphics Thank you!

Let's Work Together...
All Notaries in California

If you are a Mobile Notary and would like to be added to the database for referrals, please
complete the form below. NOTE: I do not employ Notaries. This is on a referral fee basis only.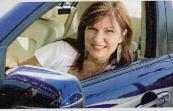 For Appointments
,
CALL:
949-933-5834


Certified Loan Signing Agent

Bonded & Insured
Professional & Ethical
Experienced & Reliable


© 2003-20
20
Newport Beach Mobile Notary Services. All rights reserved.

All website TEXT, design, graphics, and the arrangement thereof is copyrighted material ©
Newport Beach Mobile Notary Services 2003 - 20
20
. All RIGHTS RESERVED. Use of materials on
this website, including reproduction, modification, of all or any part thereof, without the prior
written permission of Newport Beach Mobile Notary Services, is STRICTLY PROHIBITED.